Meet Dr. Glenn Kalash
Forensic Psychiatry and Psychosomatic Medicine Expert
Dr. Glenn Kalash is a Diplomate of the American Board of Psychiatry & Neurology with additional qualifications in Forensic Psychiatry and Psychosomatic Medicine. He is Chief of Consultation-Liaison Psychiatry at Jamaica Hospital Medical Center in Queens, New York, and is a Consulting Psychiatrist at St. Francis Hospital, The Heart Center, in Roslyn, New York. He maintains a private forensic practice in Great Neck, New York. He completed his general psychiatry residency training at Hillside Hospital - Long Island Jewish Medical Center, and his fellowship training in Consultation-Liaison Psycho-Oncology at Memorial Sloan-Kettering Cancer Center in New York, New York.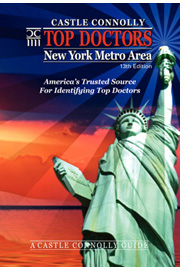 In his forensic psychiatric practice, Dr. Kalash conducts examinations and psychodiagnostic assessments for defense and plaintiffs' attorneys in both civil litigation and criminal cases, including evaluations of personal injury, psychiatric aspects of physical injuries, post traumatic stress disorder (PTSD), sexual harassment, discrimination, and other workplace and employment issues. He is experienced in assessing malingering, evaluation of head and traumatic brain injuries, and testamentary capacity. Additionally, he is an active reviewer of employment disability cases, and has performed numerous reviews and Independent Medical Examinations (IME's) for companies such as American Airlines and Budget Rent-A-Car.
In his capacity as a consultation-liaison psychiatrist both at Jamaica Hospital and St. Francis Hospital, Dr. Kalash provides diagnostic assessment and psychiatric management to approximately 1500 individual patients per year, including children, adults and geriatric patients. He provides expert opinions and reports in cases of depression, anxiety, delirium, dementia, and other cognitive impairments, such as traumatic brain injury and strokes, PTSD, substance abuse disorders (alcohol or drug intoxication and withdrawal states), attention deficit hyperactivity disorder (ADHD), bipolar disorder, and schizophrenia.
Dr. Kalash has significant expertise in psychopharmacology. He is proficient in the use of psychotropic medications, including their indications, adverse effects, contraindications, inappropriate use, and drug interactions. Dr. Kalash is frequently called upon to assess cognitive capacity regarding treatment decision-making and disposition planning. He provides consultations, assessments, and medication management at Jamaica Hospital's inpatient units for Traumatic Brain Injury, Coma Recovery, and Acute Physical Rehabilitation. Dr. Kalash is one of only three psychiatrists providing consultation to St. Francis Hospital, the Heart Center, a nationally recognized facility for the treatment of cardiac disease. Additionally, Dr. Kalash is the Medical Director of the Community Organization for Parents and Youth, a substance abuse/mental health-designated treatment facility. Dr. Kalash maintains an active teaching and supervision schedule at Jamaica Hospital, where he oversees and lectures to Psychosomatic Fellows, residents (Psychiatric, Family Medicine, Internal Medicine), and medical students.
The Forensic Psychology Group provides nationwide expert service. Contact Dr. Stephen Reich at 800-852-2160 to discuss your expert needs and timeline.
Evaluations at ICE Detention Centers and Correctional Facilities
The doctors of the Forensic Psychology Group are available to perform psychological evaluations and criminal psychological assessments at U.S. Immigration and Customs Enforcement (ICE) detention centers and correctional facilities.